80 - 90% of bearing and machine failures are caused by poor assembly and subsequent servicing. Professional tools and good workflows greatly extend the life cycle of the fleet and contribute to the reliability and productivity of each machine.
Carefully engineered in every detail, forged and precision machined products using the latest manufacturing technology, carefully hardened and cured, professionally mounted, tested at work load, sold and serviced by brand tools: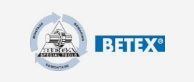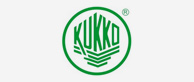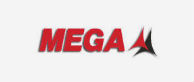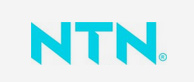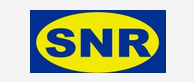 The use of induction heating in industry has greatly facilitated a large number of manufacturing and service activities. Bearing heating, pinions, induction hardening and others have become not only an available process, but in many cases an essential step in service and production. Our Technical Department is at your disposal for consultation and demonstration. For several years now, induction heating has not only been used for assembly work, but also for dismantling large machine parts (monobloc wheels, pinions, sprockets, etc.).
Assembly and disassembly of bearings, pulleys, gears or pinions is currently supported by modern induction heaters. The use of cutting-edge induction devices reduces mechanical damage to machine parts, shortens assembly time, increases segment accuracy, and, in particular, reduces thermal influences on machine parts by incorrect heating.
Special features of induction heating:
- microprocessor controlled el. current
- automatically controlled heating time or temperature
- automatic demagnetization
- simple operation, clear control symbols
- multipurpose use, suitable for bearings, rings, tube inserts and gears
- manufactured in accordance with European standards and international safety regulations.
Advantages of induction heating:

- prolonging the life of bearings when properly assembled
- saving energy without preheating
- even heating of bearings
- safety, the heater, including the arm, remains cool, only the mounted part is heated
- the bearing hole remains cylindrical
- organic product, does not produce smoke, combustion products and oil waste
- ideal for 2 RS - ZZ.
Induction heating
The following types of standard induction heaters are in our portfolio -> Cone Heater - hand cone induction heater | IDuctor - Manual Induction Heater | 22 ELD, 3.6 kVA. | 22 ESD, 3.6 kVA. | 38 ESD, 8 kVA. | 38 ZFD, 12 kVA. | GIANT, 40 kVA. | DL 1000, 48 kVA. | SUPER, 24 kVA. | FAST THERM 20. | FAST THERM 35. | FAST THERM 150
Our portfolio includes the following types of turbo induction heaters -> 24 XLDi portable | 24 RLD TURBO, 3.6 kVA | 24 RSD TURBO, 3.6 kVA | 40 RSD TURBO, 8 kVA | 40 RSDm TURBO, 8 kVA | 40 RMD TURBO, 12 kVA | GIANT TURBO, 48-100 kVA | SUPER TURBO, 48-100 kVA
NEW, REVOLUTIONARY, SIMPLE AND MAIN SAFETY WAY OF HEATING !!!
Induction heater BETEX MF Quick - heater, 400V
MF Quick - the heater enables the heating of bearings and other components quickly, safely and energy-saving.
It is a simple solution for quick and controlled assembly and disassembly, and prevents damage to components and machine parts.
Betex MF Quick - heater has great advantages:
NO DAMAGE, NO FLAMM, CAN YOU CLEAN IN PURE ENVIRONMENT, FIXED AND FLEXIBLE
PERFORMANCE, SAFETY AND ENERGY EFFICIENT
- One assembly and disassembly device
- Adjustable from 10-22 kW or 10-44 kW
- Reduces heating time and increases productivity
- Heating temperature control: overheating is not possible as it is constantly monitored
 and you can edit it if necessary. When the set temperature is reached, the device will be turned on
 automatically turns off.
- Safe, energy-efficient operation
- Environmentally friendly (no oil, gas)
- Process optimization by saving time
- Flexible control, easy to use.
Usage examples:
Dismantling of bearings, inner rings, labyrinth rings (eg railway, metro)
Assembly and disassembly of bearings, bushings, bearings bearings and electrical components of transmissions
Assembly of machine parts as well as large gears, clutches (eg wind power plants, paper mills, etc.)
Examples of the use of flexible heater: