We provide comprehensive belt drive services. Our products are usable in a large number of industrial gears, power transmission, gear synchronization. According to the client's requirements, we can design or recalculate the belt transmission, implement the delivery of belts, pulleys. We sell and service drives and brand transfers: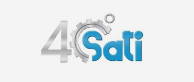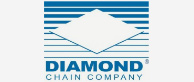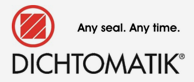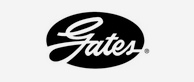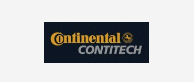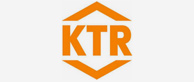 High performance, dynamic load, change of direction are indicators that predetermine the use of the chain in power transmission. The development of chains and plain bearings has expanded the usability of chain gears in industry, and in many cases they are also returning to an environment where they have been unimaginable in the past.


Jednoradové | double row | trojradové | connecting parts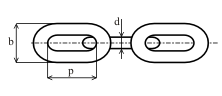 Non-tested long-chain chains, TDP standard, ČSN 02 4372 ČSN 02 320
Chains tested long-cell calibrated (quality 30), standard TDP, ČSN 02 4372 ČSN 02 3201.

Short-chain non-tested chains, TDP standard, ČSN 02 4372 ČSN 02 320.
Chains tested short cell calibrated (quality 30), standard TDP, ČSN 02 3221 ČSN 02 3201.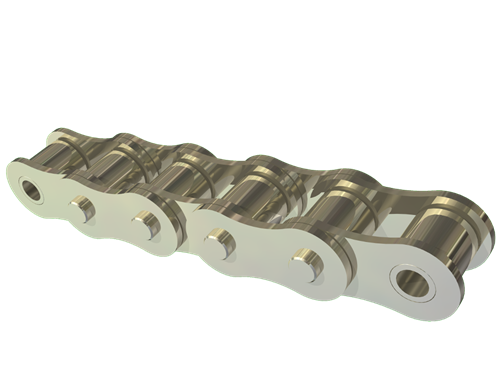 This type of chain is characterized by the ability to transfer high torques, handle dynamic loads and provide high variability of chain and carrier shape. Thanks to the above mentioned variability it is possible to use them for transmission of torque, transport of wood material, transport of glass products and the like.
In our product range, we offer high quality chains of DIN 8165, DIN 8167, DIN 8187 as well as BS 4116 or ISO 1977 standards.
For most chains, we also offer sprockets, which can be tailored to your requirements. The standard sprockets and ISO standard spacing discs can be found in the sprockets section.
Chains can be nickel-plated, galvanized, stainless steel or other metal based on your requirements.
The range of pulleys complements our range of belt drives. A wide range of wedge and toothed pulleys is available in the short term. The assortment includes not only pre-drilled pulley versions, but also modern clamping with tapered sleeves.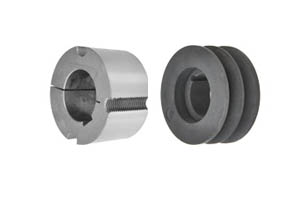 Cast iron pulleys with Taper lock bushing. Pulleys are made of cast iron GG25 with phosphating finish. The clamping sleeve is not part of the pulley and must be ordered separately in the appropriate size for the required shaft diameter.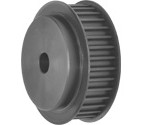 We supply aluminum or steel in semi-finished form. They have a pre-drilled hole and are available for standard belt widths.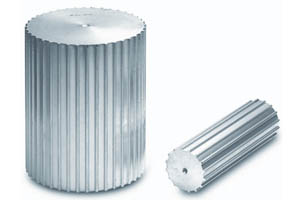 Bars with finished gearing allow the production of individual pulley widths. The toothed racks are made of aluminum or cast iron according to the type of toothing and size. It is also possible to deliver sidewalls to them.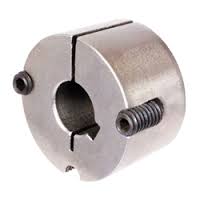 The clamping sleeve ensures perfect connection of the shaft to the pulley. They are designed to carry the specified torque without rearrangement. The housings have normalized tongue grooves.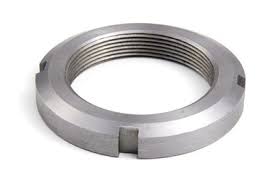 Circular nuts are designed to secure the inner rings on the clamping sleeves, or directly to the pin, or for assembly and disassembly on the shrink sleeves. The circular nuts are provided with grooves on the outer diameter to allow them to be handled.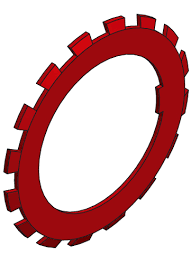 The lock washers are designed to secure smaller diameter nuts while the MSL type lock inserts for larger nuts. The lock washers are made of deep-drawing steel sheet and their dimensions conform to the ISO 2982 standard. The bolt and washer are also included.

Our company cooperates with the largest companies on the market thanks to which we provide a wide range of customers. By combining the supply of goods, our technical department and the service group, we offer professional drive design, proper assembly and alignment that can optimize the economic demands of machine technology. By combining all areas, we can save from 5 to 10 percent of the drive unit's energy performance and increase the reliability of the machine unit.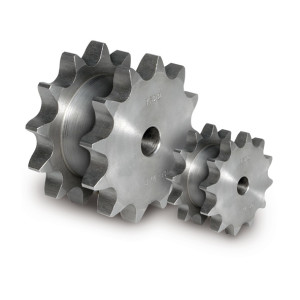 They are part of every chain drive. Our offer of standard chain wheels is mainly designed for use with roller chains. European construction, according to DIN 8187 (we are able to supply wheels for chains of American construction DIN 8188 on request). Most of the offered versions are for single, double or triple chain. C43 steel, Fe410 material or gray cast iron are used for the production of sprockets. Chains with inductively hardened teeth achieve a significantly longer service life due to better wear resistance. In addition to the standard range, we are able to customize or manufacture custom-made sprockets up to 1000 mm in diameter.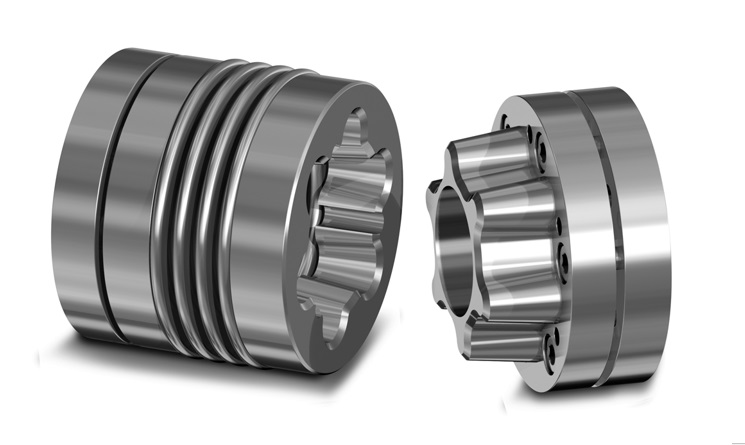 Shaft couplings are an important machine component for transferring mechanical energy between the drive and driven machine shafts, or between machine parts or mechanisms. They eliminate axial, radial and angular misalignments, dampen shocks and torsional oscillations with the shaft, eliminate the thermal expansion effect of the components to be coupled, ensure a smooth start of the device. A properly designed and mounted shaft coupling extends the life of the bearings as well as the entire machinery.