The material (NBR, EPDM, VMQ, FPM, ACM, PU, PTFE) from which the gaskets are made is determined according to the type of sealing medium and working conditions (pressure, temperature). We sell and service brand seals: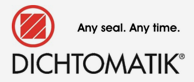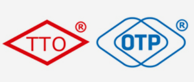 Production of seals:
Modification and repair of standard parts is often associated with the necessary changes to the installation dimensions, which in the case of hydraulic elements necessitate the use of non-standardized seals. Thanks to CNC technology, we are able to provide our customers with the production of turn-over seals exactly according to customer requirements up to 400 mm.
Standardized seals:
Seals are an important element of machinery despite their low purchase price compared to the whole device. Despite its size and price, we can greatly influence the reliability of the equipment and let us say that the details really matter. Advice on how much seal you can find at each branch.