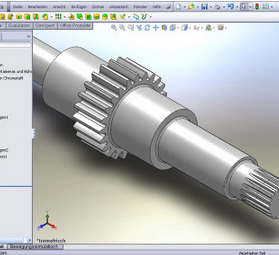 Complete Toolbox for Productivity Productivity SolidWorks® Professional includes SolidWorks 3D software for engineering design, a wide range of tools for communication and enhanced productivity, and PDMWorks - a data management solution for individuals and workgroups.
With 3D design software we guarantee you:
Increase Productivity, Enhance Design with Complex Shapes and Surfaces, Effectively Modify During Design Process Innovations that save your time, the benefits of multiple design variations, report motion simulation, and design enhancements, production drawings, automatic creation of complete drawing documentation, easy drawing review, usage 2D design results, automatic bill of materials generation, utilization of existing 2D data, compatibility with embedded converters, integrated analytical tools, sharing production drawings with eDrawing file, downloading components from suppliers directly to drawings, photorealistic rendering extends the possibilities of effective design concept design. industrial parts.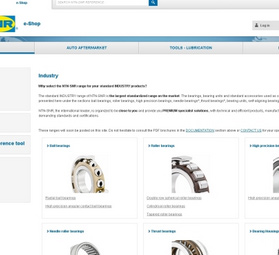 Auxiliary programs and calculations
Calculation of bearing life using program on SNR page.
- The program helps to calculate bearing life in a given application with regard to its exact internal geometry and, at the same time, by lubrication it also serves to design bearings to determine its optimal geometry with respect to customer requirements.
Precision and super-precision bearings label converter.
In addition, the bearing designation of bearing bearings of different manufacturers, as well as cylindrical surfaces of up to 2 m in length and 310 mm in diameter and up to 400 kg in diameter.