Production of conveyor rollers
The production of special conveyor rollers is associated with high quality requirements such as alignment, roundness, dynamic balance, and the like. Thanks to the quality of our products we can provide customers with quality solutions.
We are engaged in the production of conventional as well as atypical conveyor rollers, which require special construction and high dynamic parameters. In many cases, these are high-speed conveyor rollers, rotors with high demands on dynamic balancing and the use of special materials.
Basic types of conveyor rollers we produce.

Smooth rollers.
They are designed to carry the upper belt section with the material being transported.

Disc rollers
Use for lower belt return. The rubber discs on the roller clean the belt from the stuck transported material.

Impact Rollers (Disc / Rubber)
They dampen the impact of the material being conveyed at the embankment site, or dirt and prevent damage to the rubber belt. They are made in a disc or rubberized version.

Guard rollers
They ensure the belt is guided in the middle position. In its lateral deflection, they cause angular rotation of the rotatable portion of the self-adjusting sleeper, which provides the belt to return to the optimum middle position.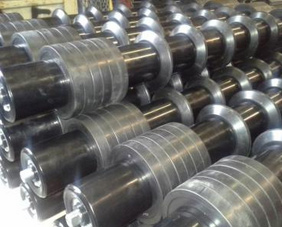 Roller conveyors, non-driven (idle and gravity)
Standard roller diameters d = 20, 30, 40, 50, 60 and 80 mm. Roller material: plastic, galvanized thin-walled steel or stainless steel tube. The maximum roll width depends on the diameter, the materials used and the roller load.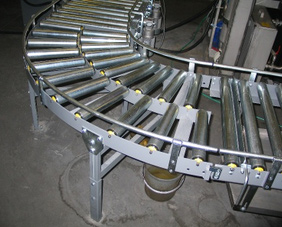 Roller conveyors driven
Standard roller diameters as with non-powered conveyors. The drive secures the chain with the sprockets on the side of the rollers. Depending on the weight and dimensions of the items being transported, either all or only some rollers are driven. The speed of the rollers may be constant or adjustable mechanically by means of a variator or by means of a variable speed drive. electronically by frequency converter.
Basic types of conveyor rollers we produce.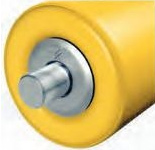 Cylindrical ending with two machined ends.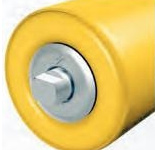 Cylindrical end with male thread.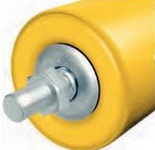 Cylindrical threaded end.