Renovation and the production of new rotary components are in many cases linked to the requirement for precise bearings on the shaft to be achieved by grinding. We dispose of grinders that allow us to grind crank (eccentric) components, cylindrical as well as conical components, blowers, rotors and the like.
Grinding and renovation of crankshafts round grinder with angle grinder Kommunar 3A423 a cylindrical grinder TOS BUB 32
We perform grinding of crankshafts on ball and cone:
up to a length of 1300 mm.
diameter 600 mm.
with an eccentricity of up to 110 mm.
up to 250 kg.
For all motor vehicles: passenger, freight, vans, tractors, harvesters, mowers ...
Examples of use - crankshafts, cones (1:10 Morse, ISO metric cones ...), repair of rolls.
Next, grind cylindrical surfaces up to 2 m in length and 310 mm in diameter and up to 400 kg.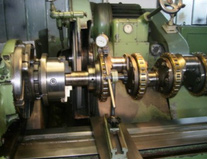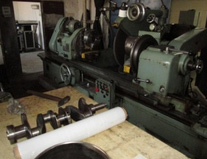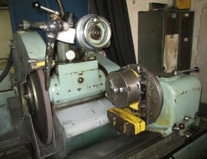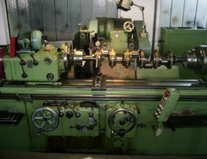 Brúsenie valcovej plochy.