Diago SF has been one of the bearing failure analysis companies for many years. Correct analysis of a damaged bearing will in many cases reveal many related factors that damage not only the bearing but the entire machinery. Only a qualified worker can identify the causes of a crashed bearing. The main causes of bearing damage are: bearing overload, poor bearing direction, incorrect lubrication schedule, unsuitable lubricant, and so on. Various devices are used to analyze bearing, machine and equipment failures.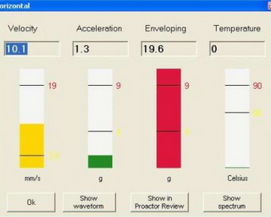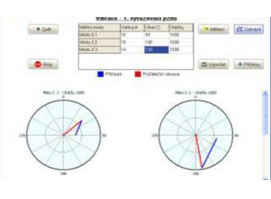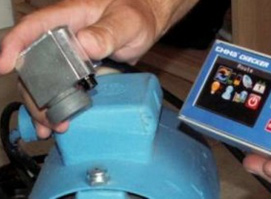 Features:
automatic diagnostics and machine failure detection.
display faults on color machine diagrams.
your new mobile phone testing machine - pocket size!
4-channel data collector and meter with gigantic 16GB memory.
data collection speed: up to 100 times faster than previous generation data collectors.
automatic measurement and analysis of signals from five sensors at one point.
Other device features:
BALANCING: Dynamic balancing in different planes.
AMPLITUDE - PHASE MEASUREMENT: measurement of amplitude and phase from 3 sensors.
ANIMATIONS - OPERATING SHAPE SHAPES: displaying machine motion during 3D operation, 3-axis measurement, machine run-ups and run-down
ONLINE MEASUREMENTS: Spectrum and Time Signal Measurements.
DATA ARCHIVING AND ANALYSIS: data transfer from SW PROACTINANCE checker to SW maintenance, data transfer directly to PC, automatic measurement evaluation and subsequent maintenance.
The device can display the following values in a few seconds using color "semaphore" and column diagrams:
Shake speed.
Bearing damage.
Temperature.
If specific RFID points are not set, it is possible to select machines from a predefined library with set machine graphs and limit values.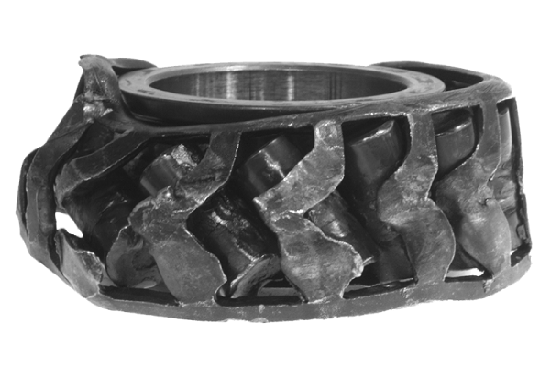 Bearing fault analysis and evaluation software.